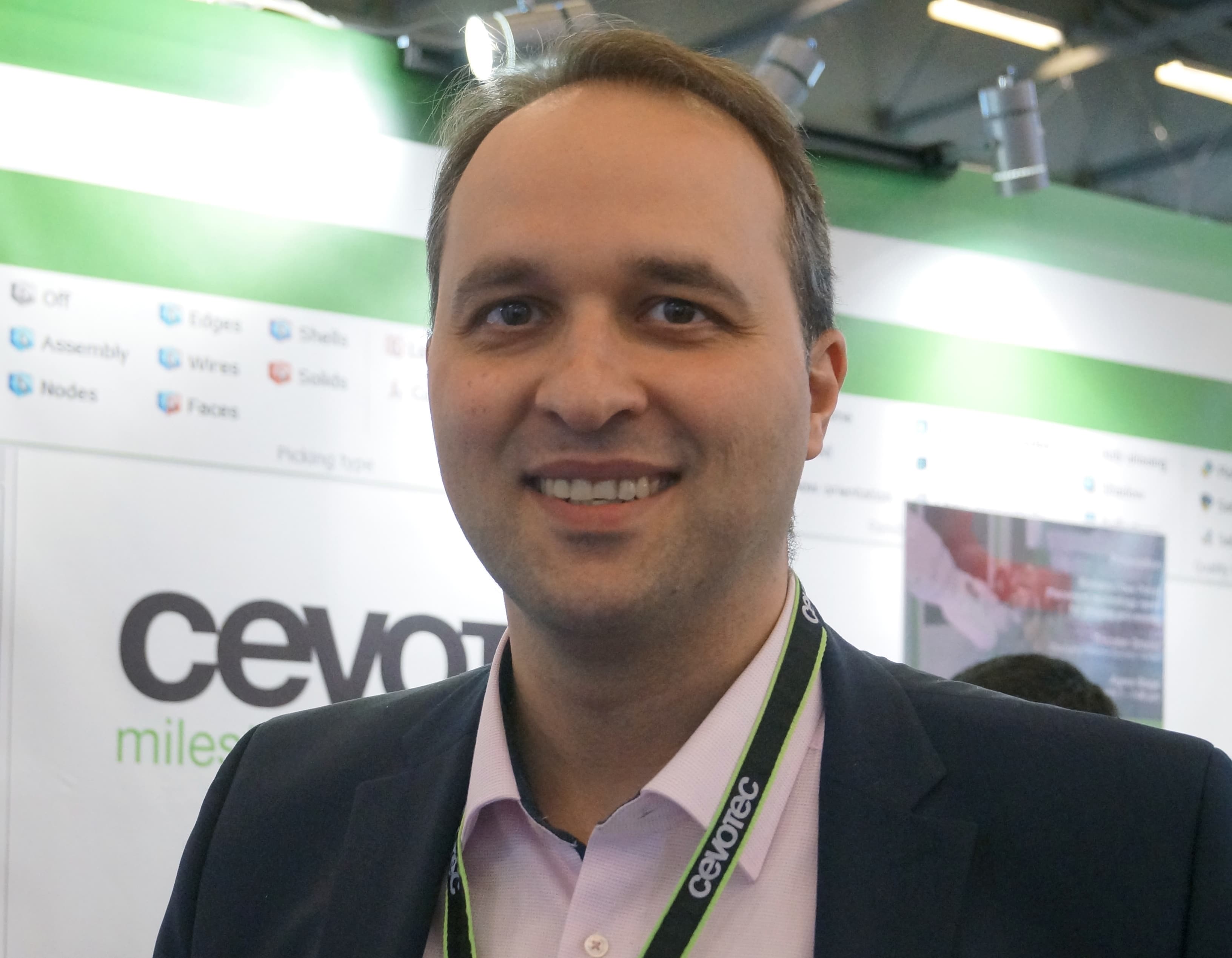 Personnel change in the management of Cevotec: Dr. Neven Majic takes on professorship at Augsburg University of Applied Sciences
Dr. Neven Majic, co-founder of Cevotec GmbH and member of the executive management, left the company end of August to accept a professorship in the field of composites and lightweight design at the Augsburg University of Applied Sciences.
As one of the founders of Cevotec, Dr. Neven Majic was a member of the executive management of Cevotec GmbH from the beginning and was responsible for the areas of software and production technology as well as application development. Initially working as a computational engineer for numerical simulations in the automotive industry, Dr. Majic specialized in the simulation of fiber composites and multi-material systems and received his doctorate in the field of reinforcement of thin-walled structures.
"There have always been two objectives for my professional career", Dr. Majic comments on this step: "On the one hand, the practical and value-generating application of my knowledge in my own company. On the other hand, the continuous expansion and transfer of knowledge in the academic environment. After we have successfully launched and made the Fiber Patch Placement technology commercially viable with Cevotec in the last five years, I have now followed the call of the Augsburg University of Applied Sciences. I am looking forward to working in an academic context again and to supporting the further development of FPP technology from a science and research perspective."
At the Augsburg University of Applied Sciences, Dr. Majic finds ideal conditions for his scientific work. The institute is already a customer of Cevotec and maintains a close cooperation with the FPP specialist for application-oriented research and further development of the technology. For Cevotec, the departure of Dr. Majic means that from September 2020 onwards, the management will consist of the two Managing Directors Thorsten Groene and Felix Michl. "We deeply regret the departure of our co-founder and friend, Neven Majic. Starting a company and building it up in the first few years is an incredibly intense period and we have experienced a lot together", says Groene. "But we are happy with him and for him that he now has the opportunity to scientifically advance our technology at the Augsburg University of Applied Sciences. We will therefore remain closely associated."
To compensate for Dr. Majic's departure and to create structures in line with the current growth of the company, Cevotec has strengthened the team at the second management level. Since July 2020, Dr. Marek Wieckowski, a theoretical physicist and experienced software developer who graduated from the University of Warsaw, is leading the software development of Cevotec. The application development is headed by Dr. Dimitrios Sikoutris, who has been working in this area with Cevotec since 2017 and holds a Ph.D. in composites from the University of Patras in Greece. In addition, there is a vacancy for an experienced production technology manager, leading the team responsible for the further development of FPP production systems.
CTO Felix Michl concludes: "We wish our co-founder and long-time colleague Neven all the best for the future. And we thank him sincerely for his untiring commitment and intensive development work. We are looking forward to continue the cooperation between the Augsburg University of Applied Sciences and Cevotec, which will now become even more intensive."
About Cevotec:
Munich-based automation specialist Cevotec offers one of the world's most advanced production systems for complex fiber composites. At the intersection of composites, mechanical engineering and software, Cevotec develops production systems and software based on Fiber Patch Placement (FPP) technology: SAMBA and ARTIST STUDIO. The systems, which are particularly suited for automated fiber placement on complex 3D geometries, process carbon fibers, glass fibers, adhesive films and other technical fibers. They can be used for a broad range of applications. Such flexibility is particularly appreciated by customers from aerospace and med-tech industries, who realize cost and time savings of 20%-60% when switching from manual processes to FPP.