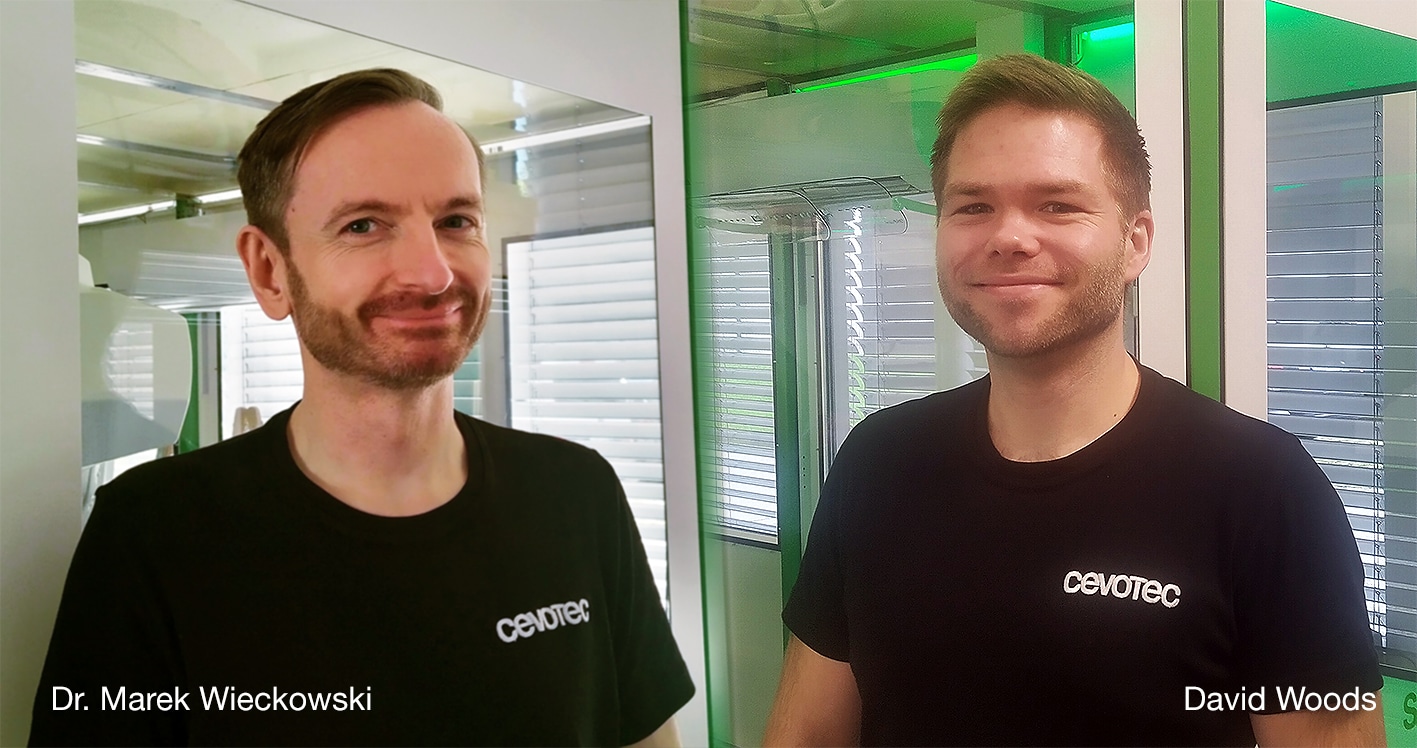 In the 3rd quarter of 2020 we welcomed Dr. Marek Wieckowski and David Woods as new colleagues to our cevoTeam!
Since July 2020, Dr. Marek Wieckowski, a theoretical physicist and experienced software developer who graduated from the University of Warsaw, strengthens our software technology development. With 14 years of software development and management experience in the Netherlands and Germany, he joins Cevotec as the Lead for our Software Technology Team, because "Cevotec is an exciting company, with inspiring projects combining software and hardware, and research projects with real practical implications. It is changing the global landscape of automated production of complex fiber laminates!"
David Woods, a graduate in production engineering of Rosenheim University of Applied Sciences, worked for seven years as designer and project manager in plant construction and automation technology. As a production technology engineer, he started at Cevotec because "here, we are developing a promising and sustainable technology here and because I can move things here in a professional environment and help shape things from the ground up."
We are happy to have them on board and continue our growth!
About Cevotec:
Munich-based automation specialist Cevotec offers one of the world's most advanced production systems for complex fiber composites. At the intersection of composites, mechanical engineering and software, Cevotec develops production systems and software based on Fiber Patch Placement (FPP) technology: SAMBA and ARTIST STUDIO. The systems, which are particularly suited for automated fiber placement on complex 3D geometries, process carbon fibers, glass fibers, adhesive films and other technical fibers. They can be used for a broad range of applications. Such flexibility is particularly appreciated by customers from aerospace and med-tech industries, who realize cost and time savings of 20%-60% when switching from manual processes to FPP.