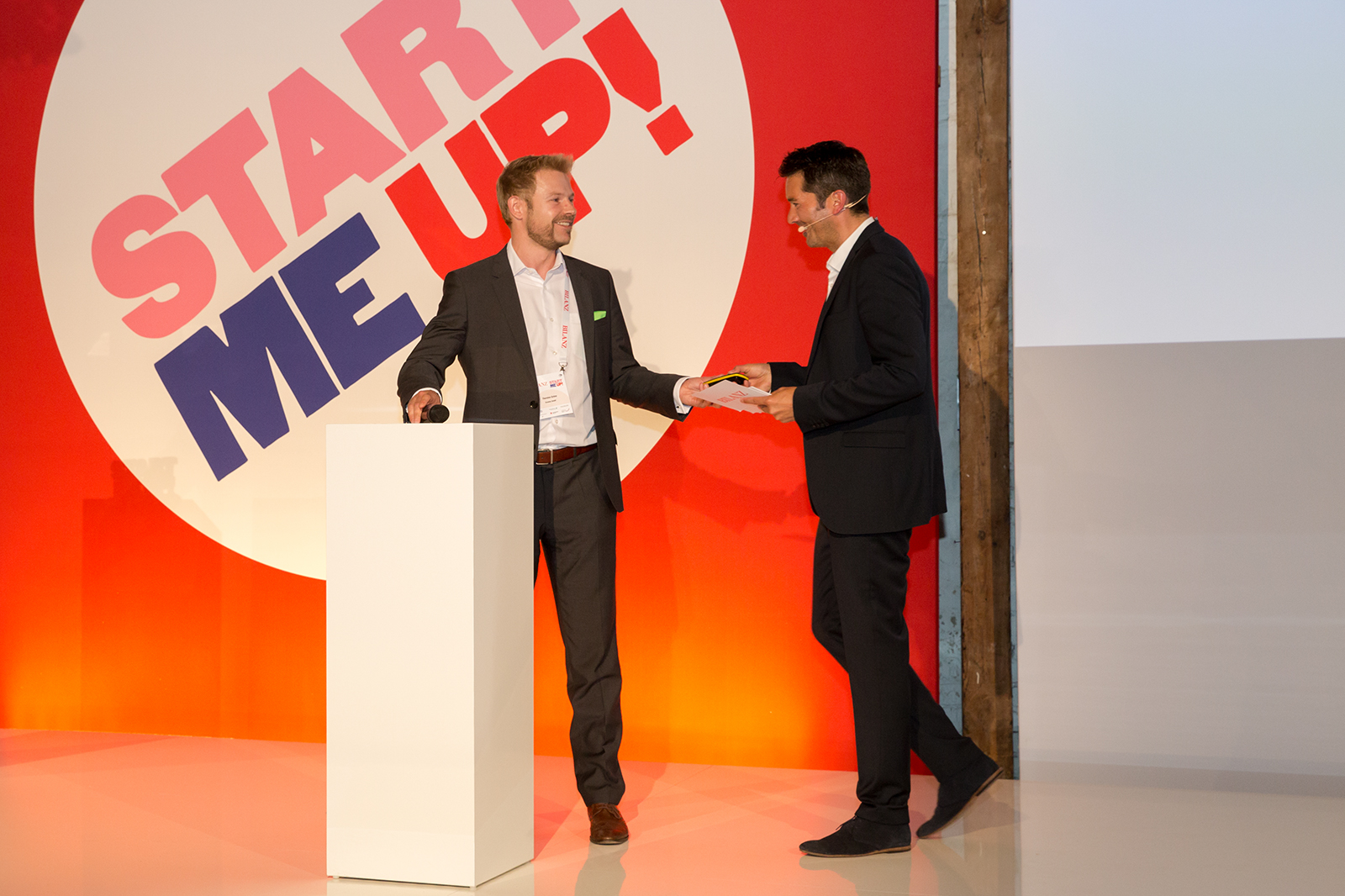 Cevotec among the Top Five Startups in the BILANZ magazine Start me up! competition

Rewarding entrepreneurial courage, risk-taking and new technologies of young companies were in focus, when BILANZ magazine, together with cooperation partners Deutsche Bank AG, HanseMerkur, Daimler AG, ProSiebenSat1 Media SE, Maschmeyer Group and Initiativkreis Ruhr, founded the competition "Start me up!". Since 2015, once a year the competition is hosted, and in 2017 already 243 start-ups had followed the call. Cevotec was among the top five finalists that presented their business ideas in live pitches at the award ceremony in Berlin to win the 100,000 euros main prize and a power coaching with star investor Peter Thiel.
For the fourteen top-class jurors, such as Andreas von Bechtolsheim, Carsten Maschmeyer, Hans Georg Näder or Klaus Boldt, the decision was not an easy one. Ultimately, Cevotec was only beaten by one company having developed a non-invasive method to determine blood glucose values using a laser. "If you consider that this new method of measurement makes life easier for millions of diabetic patients, this is a good choice", comments Cevotec's Managing Director Thorsten Groene, who presented the Munich-based Startup and the Fiber Patch Placement technology in Berlin.
About Cevotec
Cevotec offers smart production technology for fiber composites based on Fiber Patch Placement technology, enabling manufacturers to build complex parts fully automated in high volumes and quality. SAMBA is Cevotec's high-tech preforming system for challenging 3D geometries and laminates with complex fiber orientation. With ARTIST STUDIO, Cevotec provides the matching CAD-CAM software platform and, in addition, offers development services for prototypes and series products. Cevotec is a spin-off from Technische Universität München and partners with Airbus Group, Baumann Automation and the European Space Agency ESA to industrialize the production of complex composites.